First Time Logins or Registration
This is a two-step registration process. First, you must register on the site and go through an approval process by your MGA/GA. Second, you must validate once you receive your approval email from the MGA/GA.
When you choose the URL to access the portal you are taken to the portal log in page as shown below in Figure 18. (Usually your MGA/GA places a link on their website)
Figure 18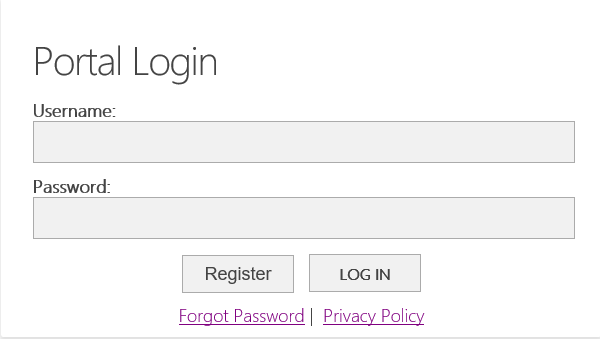 ·Select the "Register" button to re-direct to the "Portal Registration" page as shown in Figure 19
·At this point you do not have a "registration code" so ignore the top section and fill out your agency details
- Unless you sent a registration code to the user and they did not select the link in the email sent.
- If using a registration code, the user just enters the code and hits the validate button.
·Keep in mind your MGA/GA is using these details to validate your agency
·Be sure to fill in your proper email address as this is where the email is sent
·Be sure to give your MGA/GA a couple days to approve you on the site
·Select the "Submit Request" button to send in your registration request
Figure 19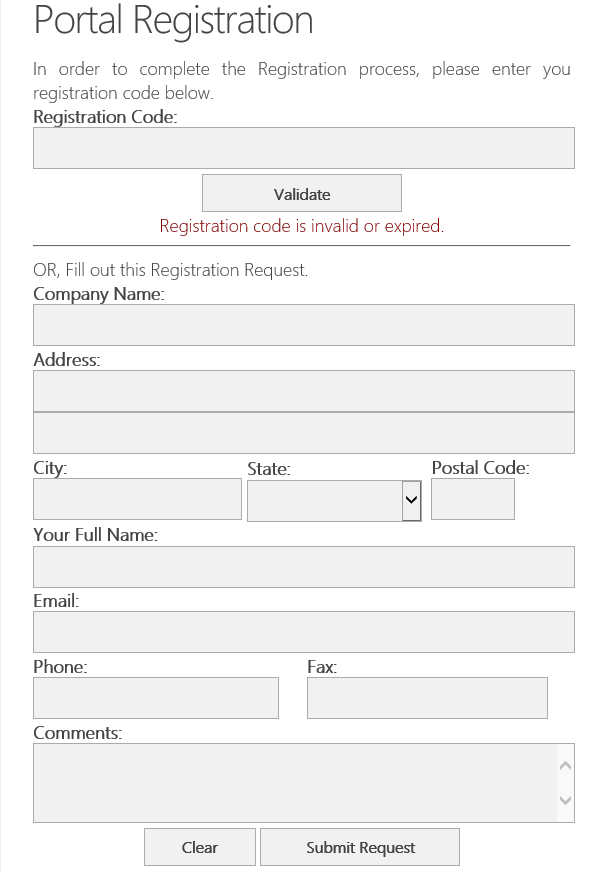 You will receive an email similar to the following as shown in Figure 20
·Click the link to be redirected to the "New Registration" page as shown in Figure 21
·Enter a unique "User Name" for their login
·Enter a "Password" and confirm that password
·Pick a "Security Question" and an "Answer" to the question they choose
·You can now log in using your site credentials
Figure 20

Figure 21